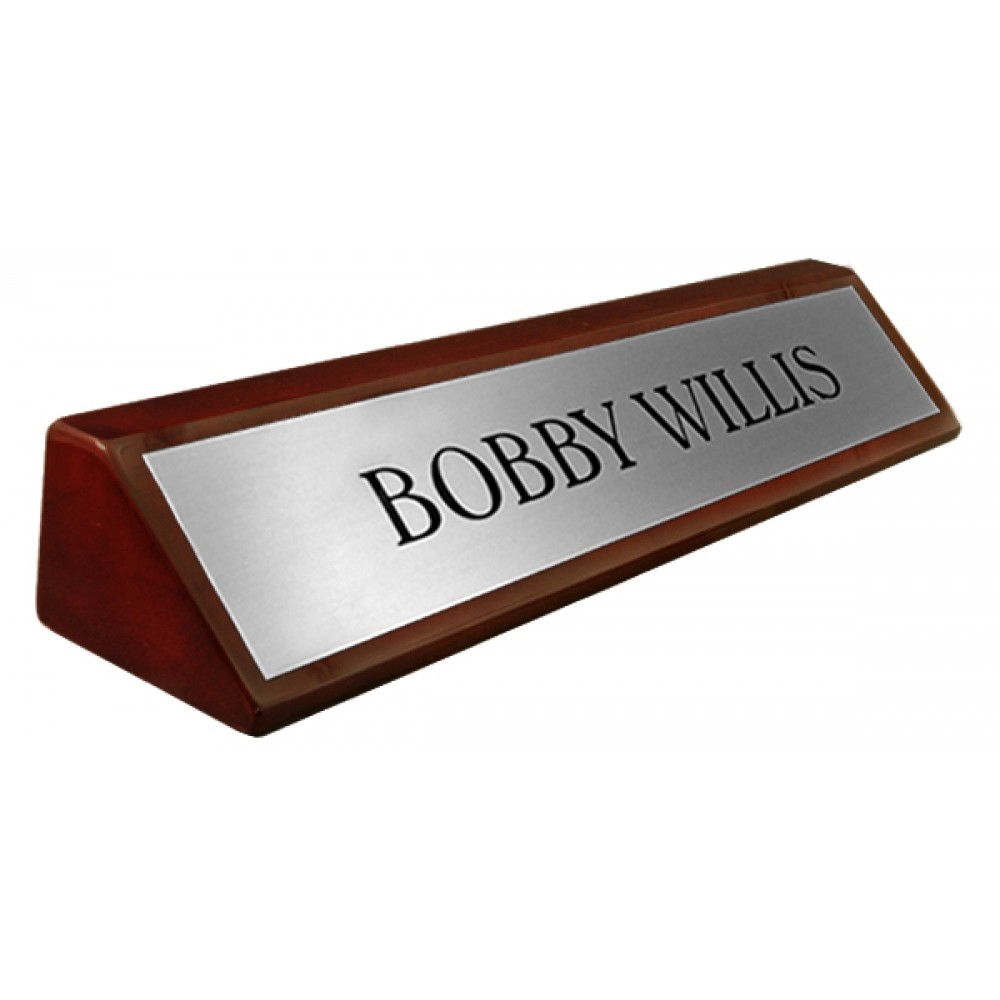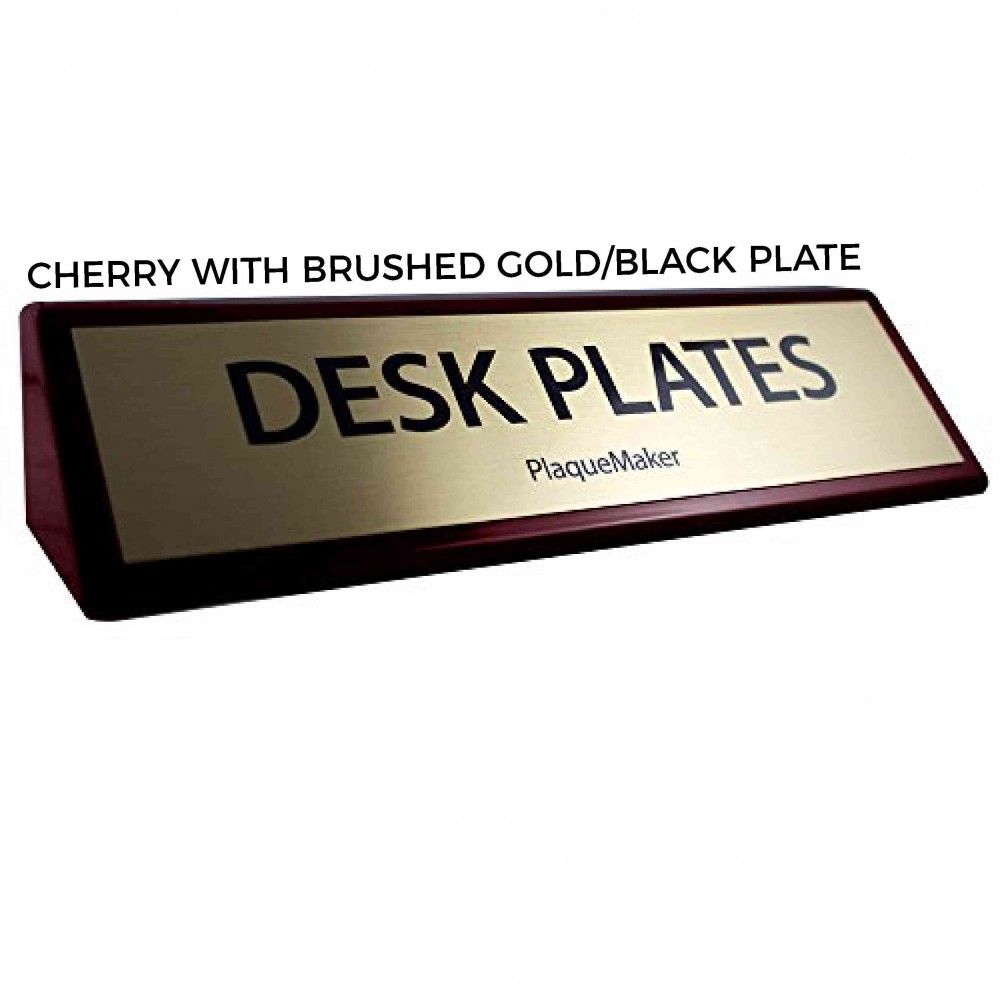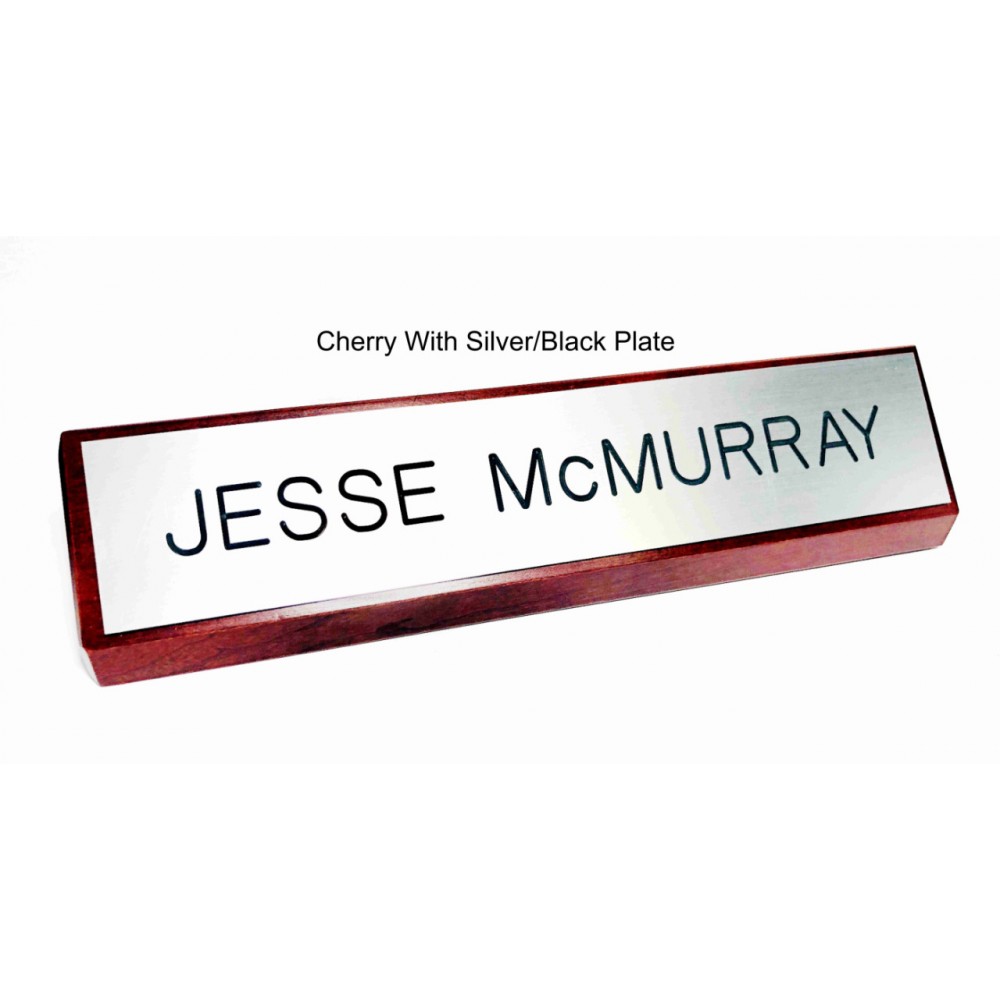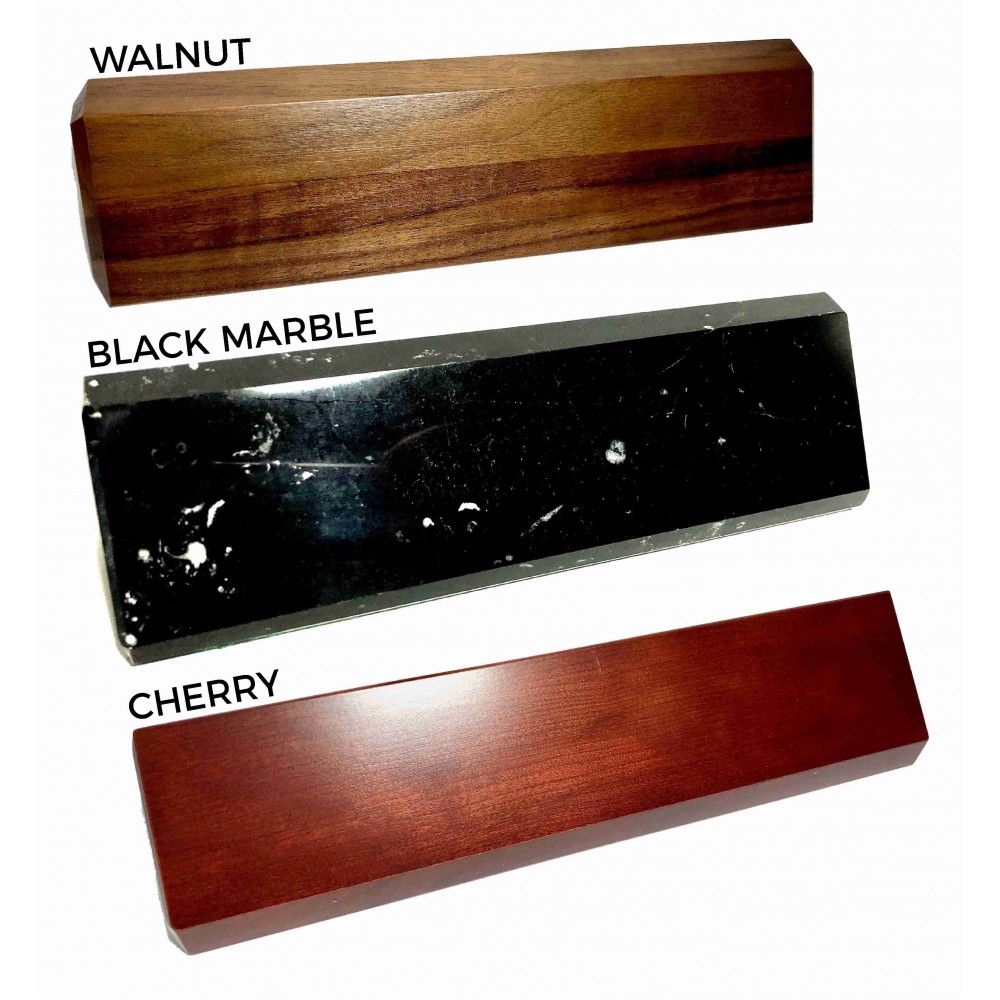 Customize Me!




Custom Desk Wedge Nameplate - 8" & 10"
Polish your office space with these custom desk wedges. Personalize these rectangular wedges' size, plate color, text and artwork to suit your work space, or customize them for display in your reception area. This nameplates comes in your choice of elegant base and any color plate. The price includes two lines of text, a setup fee is needed when adding more than two lines or a logo/graphic. All colors are laser engraved plastic unless otherwise noted on the image. The freestanding design allows fast, simple use of these desk wedges.
8" Wedge Size: 8"x2.5"
10" Wedge Size: 10"x2.5"
Ex Tax: $40.75
2 or more $38.00
11 or more $36.00