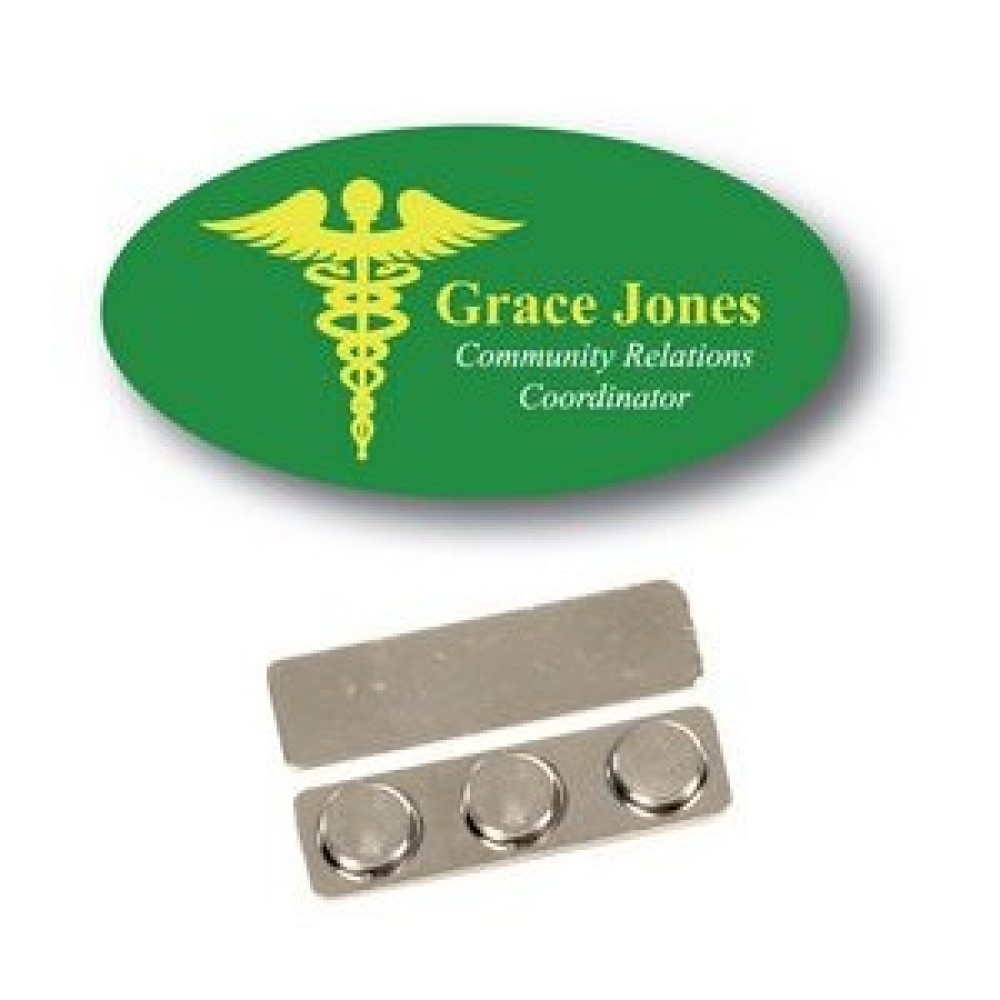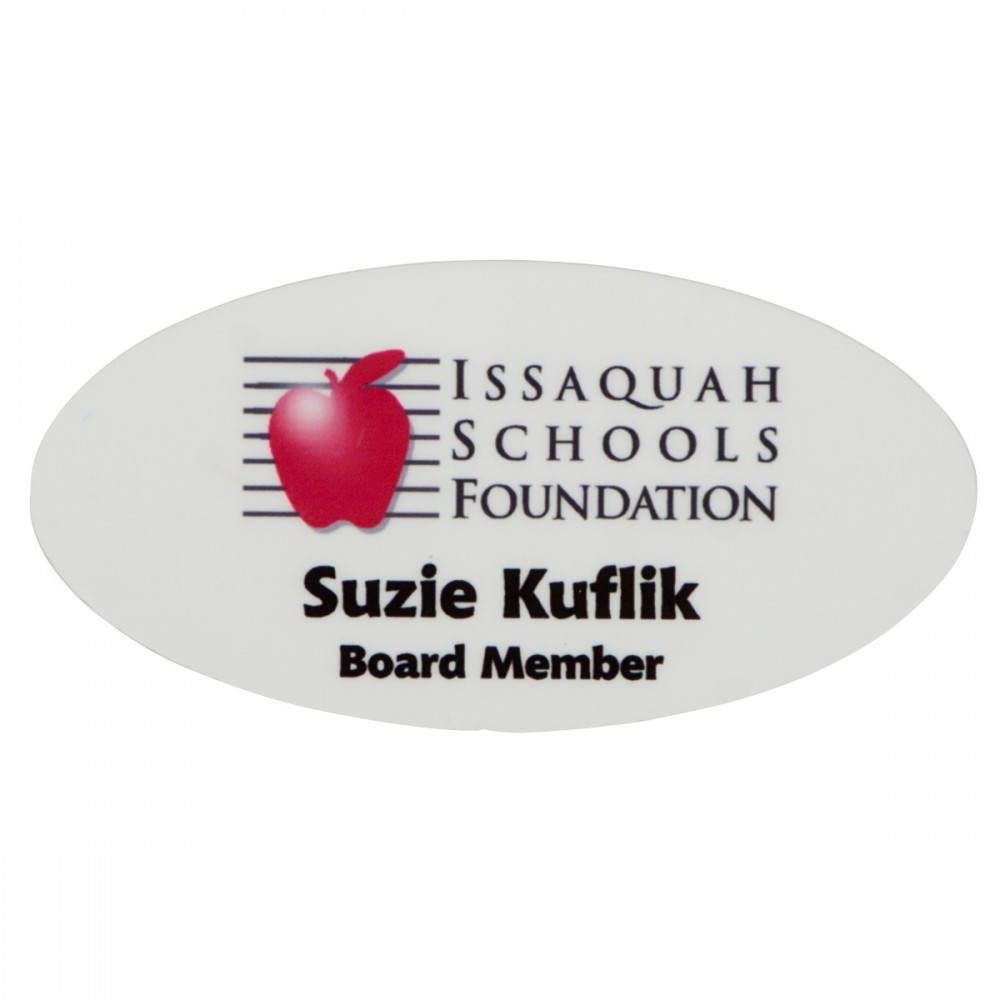 Color Fusion Oval Plastic Name Badge
Make your name stand out by using 3" x 1.5" oval color fusion name badges! Add a business logo, a funky font or a stylish design that everyone will see. Perfect for trade shows, business meetings and reunions! These name badges are made of durable and heat resistant white FRP plastic and are able to withstand long-term use without the need for a top coat.
Pricing is based on the most popular size badges, virtually any sized badge is available. Please contact an All Star Teammate to request custom sizing and shapes at 816-531-3635.
Ex Tax: $16.00
2 or more $14.25
6 or more $11.00
11 or more $10.00
26 or more $9.50