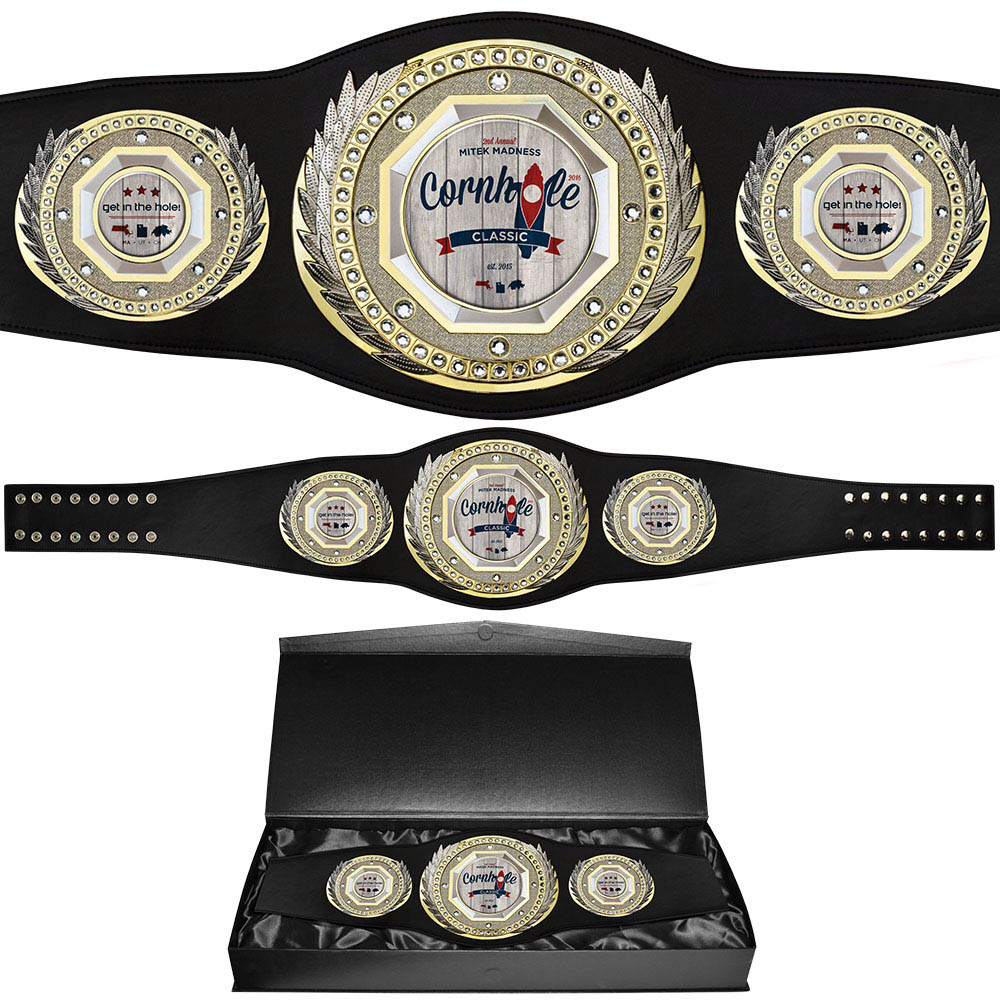 Presidential Championship Belt
Celebrate, reward and motivate members of your organization with this fun Presidential Champion Award Belt! This dual-plated award belt measures 52″ long with an 8.5″ x 10″ center plate and two 5″ x 6″ side plates featuring beautiful bright gold and silver finish with decorative wreath accents and clear synthetic stones. An excellent choice for sports leagues as well, each belt comes with three customized Insert label printed with the Vibraprint™ process and poly dome so you can show off your logo, company name or event title!
Many other belts are available, please contact an All Star Teammate for other sizes and styles.

Ex Tax: $375.00
5 or more $353.00
11 or more $335.00
Stock: Availability:

5-7 Day Production

Model:

EXPRESSCAB12