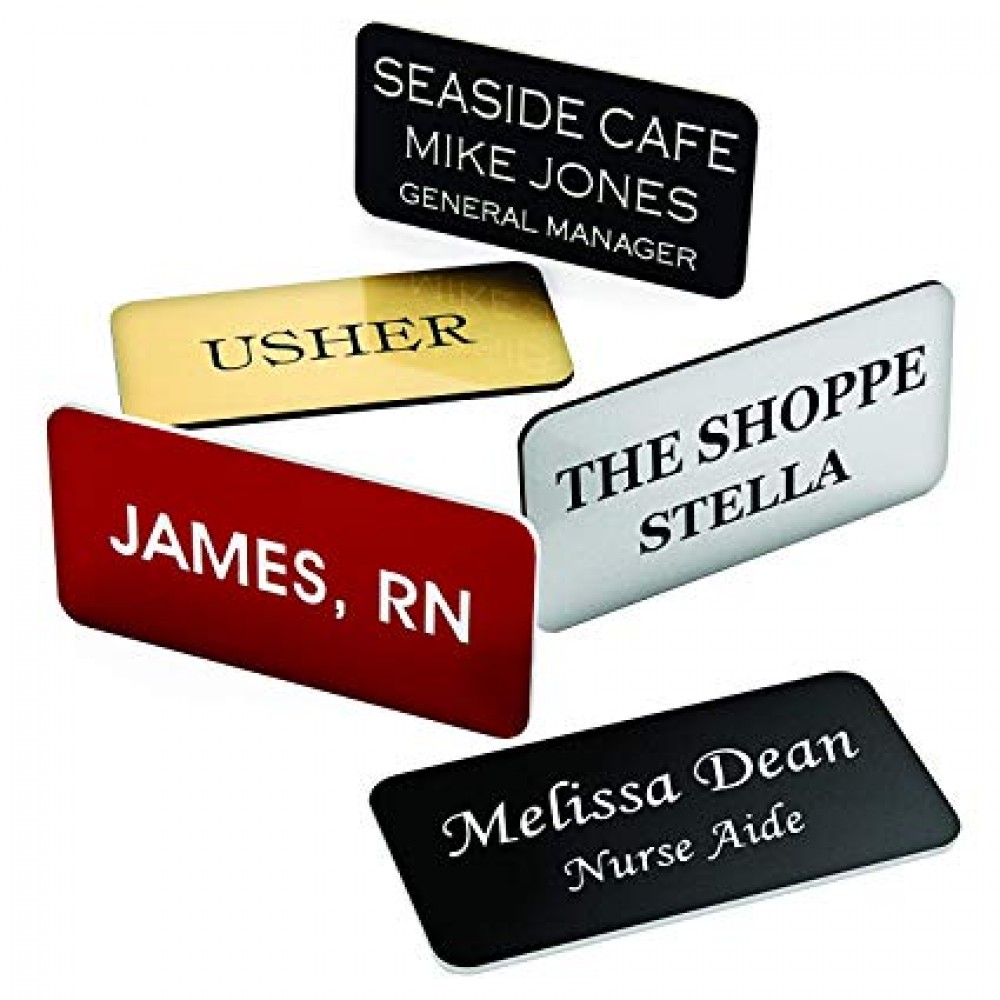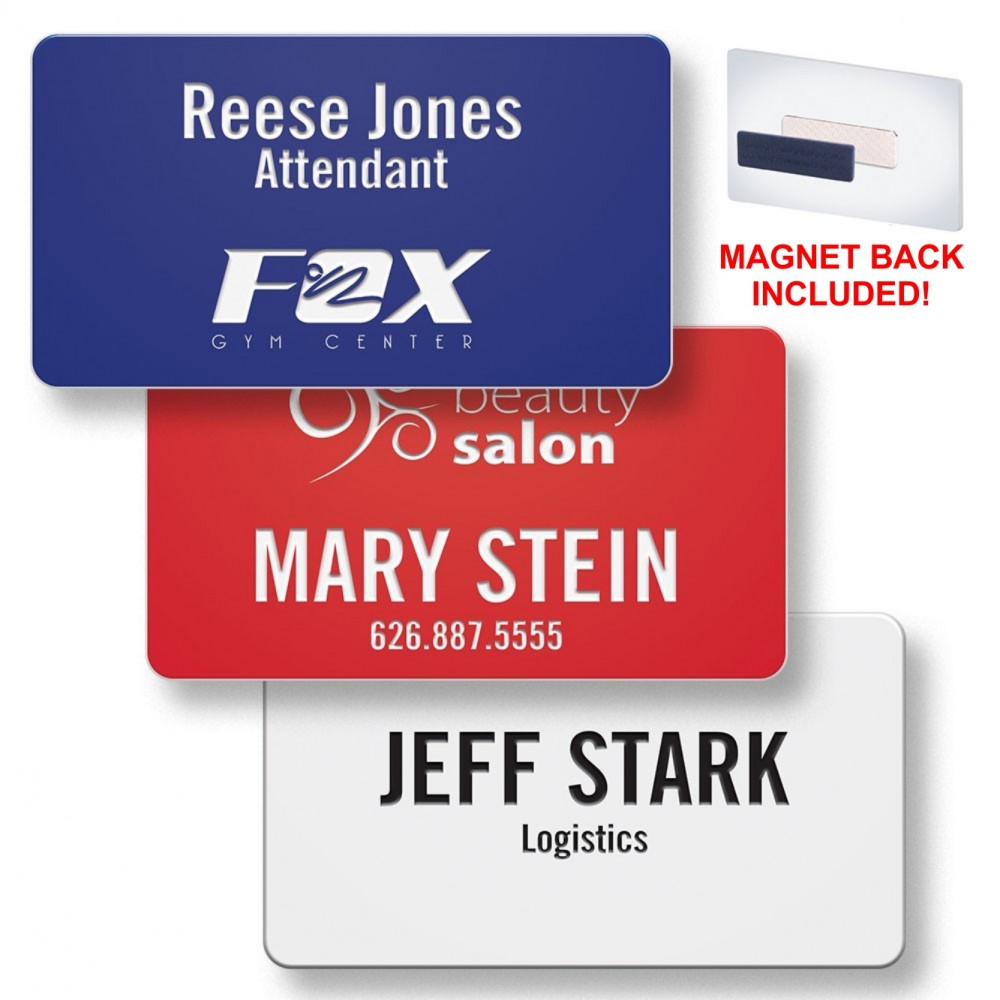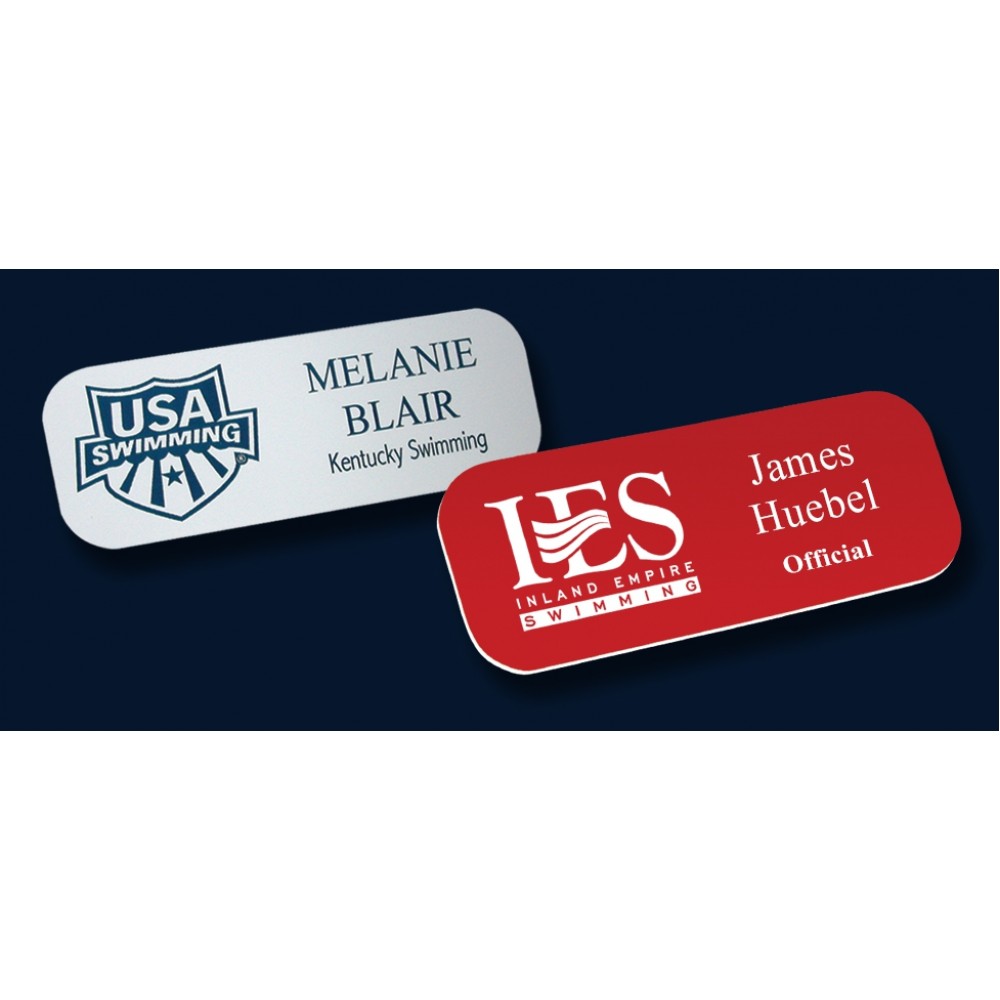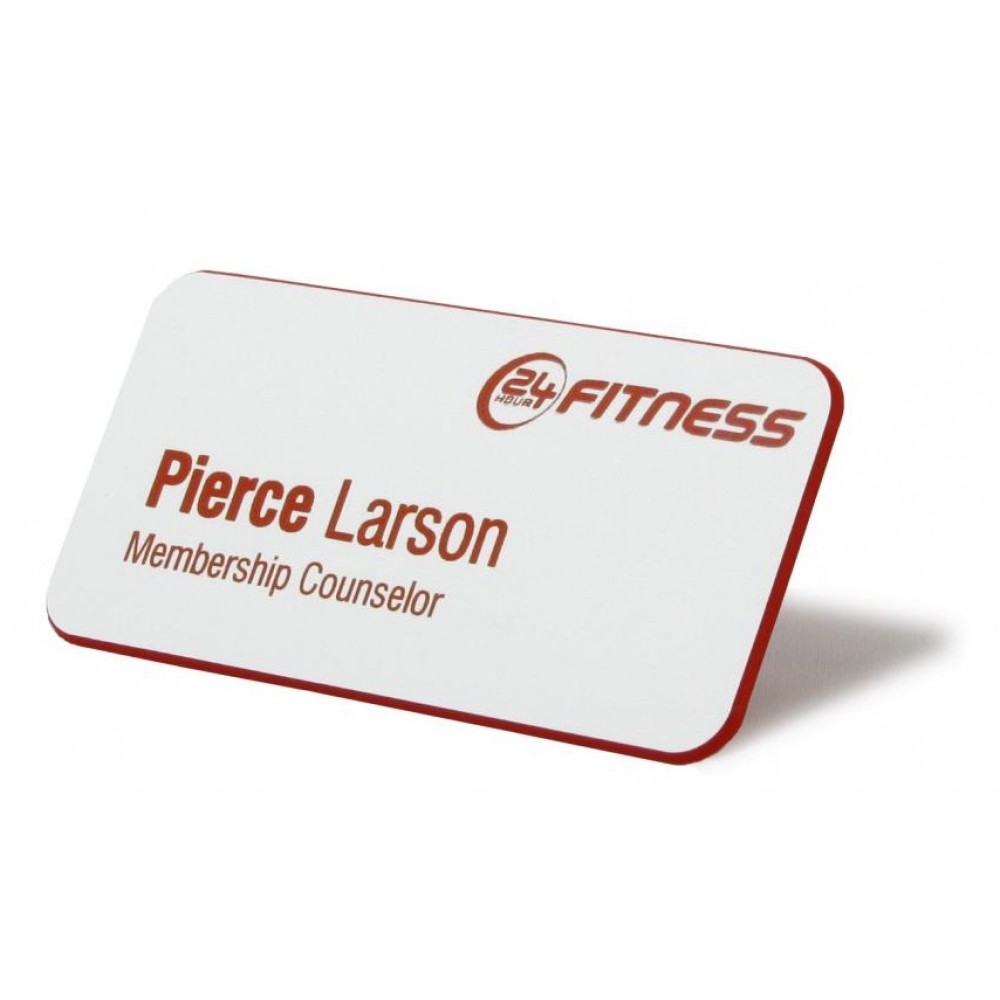 Customize Me!



Laser Engraved Custom Name Badge
2 Ply Acrylic Cap Name badges with Laser Engraved Names/Titles. Up to two lines of text engraving is included, a graphics setup is needed when using more than 2 lines or when adding an image/logo. Colors are Listed with Face Color, then Core Color. Core Color Indicates Lettering Color. Includes magnet attachment backing.
Pricing is based on the most popular size badges, virtually any sized badge is available. Please contact an All Star Teammate to request custom sizing and shapes at 816-531-3635.
Ex Tax: $18.50
2 or more $16.00
6 or more $13.00
11 or more $11.00
26 or more $10.00