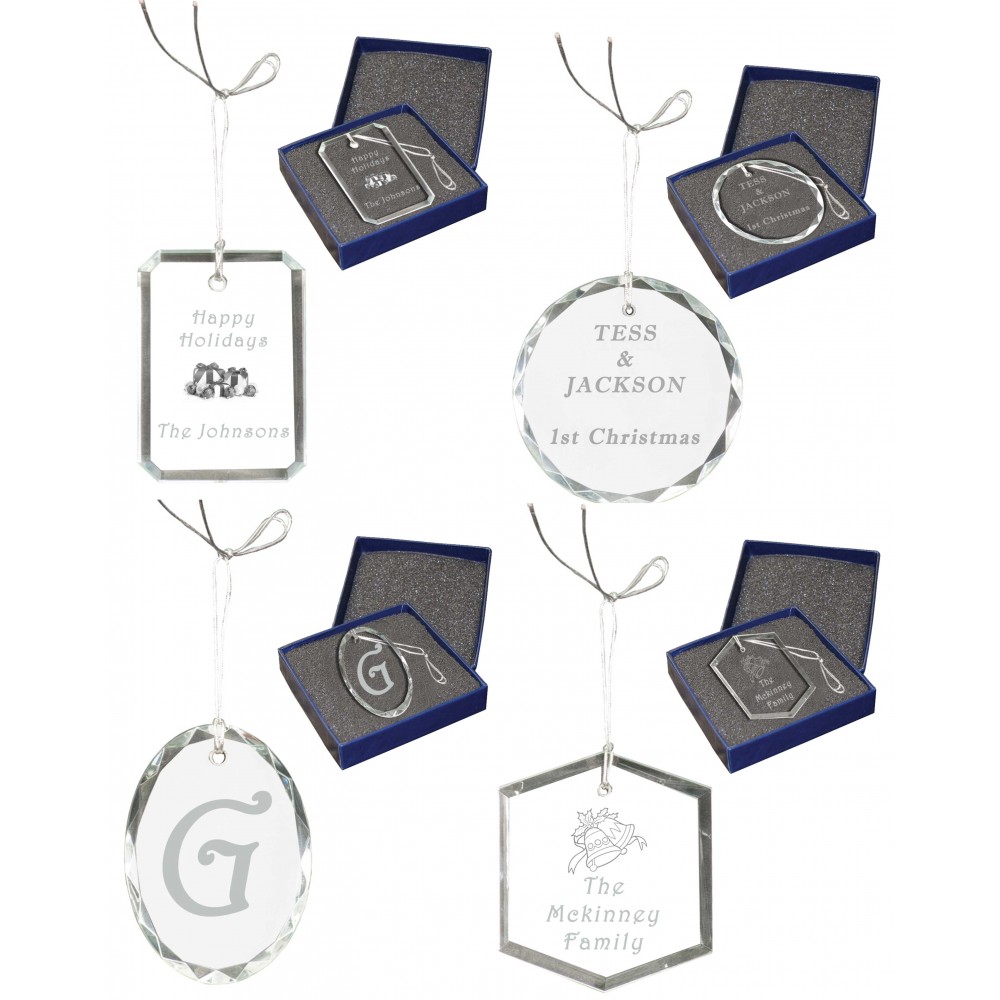 New

Crystal Ornament with String & Box
Our Premier Crystal Ornaments are handmade and may vary slightly in size. All are made with optic crystal. You will receive a silver string and small gift box for each ornament. These make great gifts that are used year after year.
Size: 3"
Personalization Area: 2.5"
3 Ways To Create Your Design
Predesigned: We have over 500 pre-designed layouts to choose from. View our categories below, select the "Predesigned Image" option and enter the IMG Number. If you would like to add or change the text of the design please note that in the Text/Personalization area below.
Create Your Own: If you would like to create your own artwork or have artwork already designed, please choose "Upload Artwork After Order" option. Once your order is placed use our "Upload Artwork" tab in the menu or click HERE to upload your artwork. Please note, BLACK & WHITE images will make the best visual results when engraving. If you have any questions about your artwork, just leave us a note when you upload and we will get back to you ASAP.
Let All Star Design: If you don't see a design you like or found one online, please choose the "All Star Custom Created Design" option. A small fee will be added to your order and one of our sales teammates will reach out to you after you place your order to get your design specifics.
Ex Tax: $18.02
6 or more $16.43
11 or more $14.84
26 or more $13.25
Stock: Availability:

5-7 Day Production

Model:

CRY36